About Adam Berry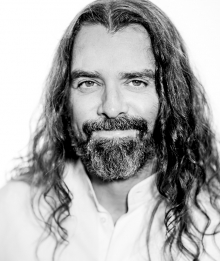 Adam Berry is a GRAMMY® and Emmy award-winning composer and songwriter who has scored over 500 episodes of television and 15 feature films.

Adam's career began in 1997 when he was asked to write a demo for a new Comedy Central series, "South Park." His demo secured him the job, and his guitar and mandolin music became the signature sound of the show. Adam scored the first 4 seasons of South Park and played bass guitar in Matt Stone's and Trey Parker's punk band, DVDA.

In 1998 Adam began working for Disney, composing scores for five series and three movies, including one of Disney's most popular and longest-running shows, "Kim Possible." A song from the show, "Naked Mole Rap," which was a collaboration between Adam and the show's creators, was in the Top 10 on Radio Disney and won Adam two "World of Rap" awards. In 2005 Adam received his first Emmy nomination for his work on "Kim Possible."

Adam returned to Comedy Central in 2007 to write music for "The Sarah Silverman Program." In addition to writing the underscore, Adam worked with Sarah and the cast, recording and producing the songs for the third season, and lending his vocals to a few of the tracks as well. The program's score and songs were released on the soundtrack CD "Songs in the Key of Yuck." Adam's collaboration with Sarah Silverman continued with her NBC pilot, several YouTube videos, including her Black Pencil Award-winning "The Great Schlep" video, and her recent Emmy-winning HBO comedy special, "We Are Miracles."

When Dreamworks/Nickelodeon's, "Penguins of Madagascar" went into production, Adam was hired as composer. He wrote the main title theme, the underscore and co-wrote the songs. Between 2010-2014, Adam was nominated for eight Emmy awards and two Annie awards for his work on the show, winning an Emmy in 2011 for Outstanding Achievement in Musical Direction and Direction and again in 2012 for Outstanding Original Song. The show also won a BAFTA award in the International category, judges calling it "...exemplary in its technical aspects, storytelling, pacing, dialogue, musical score." Adam went on to collaborate with Dreamworks and Nickelodeon once again for the show, "Monsters vs. Aliens."

Adam scored the award-winning indie thriller "Blood Punch" in 2013, using a string quartet recorded in Los Angeles to highlight both the tense, claustrophobic atmosphere and the macabre humor of the film. The result is an emotional, intimate, darkly comedic score that one critic called, "freakin' fantastic."

In 2016 Adam co-wrote, produced and arranged the album "White Sun II" with the band, "White Sun." The album won a GRAMMY® for Best New Age album, hit #1 on the Billboard New Age Music chart, and #2 on the Billboard World Music chart.

Adam is currently working on the new Amazon show, "Lost in Oz," and the Disney series "Big Hero 6."